Some softphones only have basic functions while others are equipped with advanced features such as chatting and video conferencing. I'm making a series of blog entries where I will post my top 4 favorites. Today I'll start with X-lite™ from CounterPath. X-lite™ – A very popular free SIP-based softphone with a wide range of supported codecs. Installation files can be downloaded for Linux™, Mac™ and Windows™. The X-lite for Windows is about 9mb and it's the largest among all the free softphones I've tested. With voice and video conferencing capabilities, it's got cool features and is user friendly at the same time. The drawback is that you can only add 1 SIP account. Setting it up with OneSuite is easy as 1 2 3. 1. Right click on X-lite™ (any part of X-lite) then click on SIP account settings.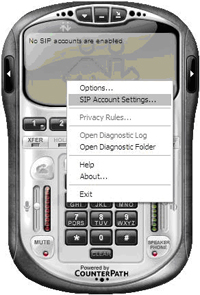 2. Click on "Add" and a dialog box will pop out where you can type in the OneSuite details.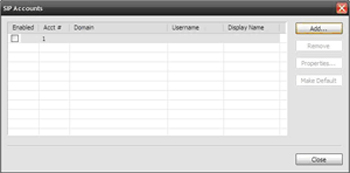 3. Fill up the user details with your OneSuite SuiteAdvantage information then click OK.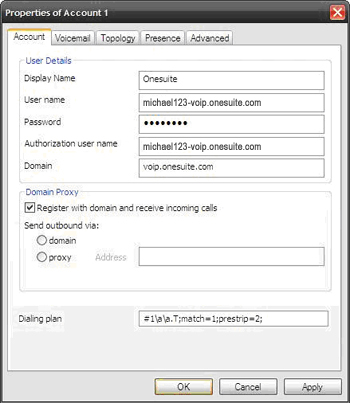 Display name: You can put anything here
User name: [Your OneSuite Username]-voip.onesuite.com
Password: This is your 8-digit Softphone password
Authentication user name: [Your OneSuite Username]-voip.onesuite.com
Domain: voip.onesuite.com
And Voila! You should be able to see "Ready" on the screen and your OneSuite username. Now just dial out and try some of its features.