Friday, 16 June 2017 00:01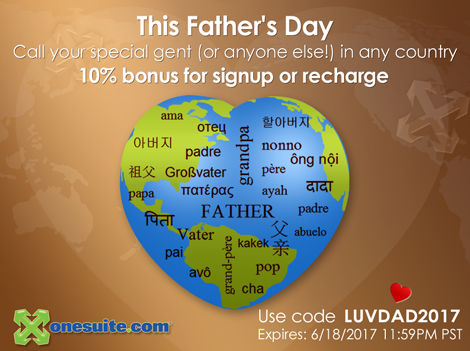 We're making it cheap and easy to call dads (or any other special person) this Father's Day! Get a bonus when you recharge your account to call anyone in any country:
Tuesday, 13 June 2017 14:40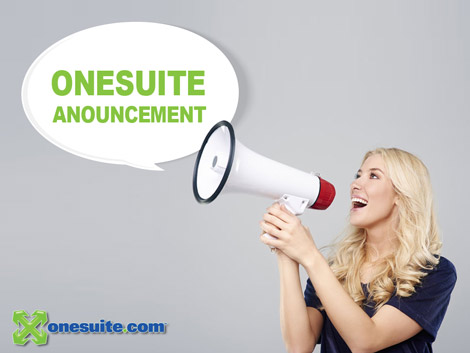 Here at OneSuite, we strive to deliver the most reliable, accessible, and up-to-date communications services. After careful consideration, OneSuite has decided to discontinue our International Access Number service, effective July 1st, 2017. After this date, the international access number will no longer be a vailable on our system.