I was surprised how easy to search and install applications with my Android phone even for a first time users like me. Okay, first thing I did was to go to Market application and search for SIPDroid. Once I see the application, I clicked on it and then tapped install. It was downloaded and installed within a couple of minutes. Setting up was a breeze, too, as it only took me less than 5 minutes to type in my OneSuite SuiteAdvantage credentials to making my first SIP call via my mobile phone. I actually uninstalled it and redo everything and this time I took screenshots of the procedure to show it to our OneSuite blog readers. Here's the step by step procedure in installing and setting up OneSutie SuiteAdvantage service with your Android phone:
1. Go to Market and tap on the search icon at the upper right corner.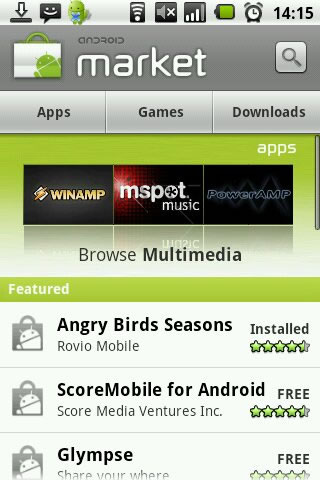 2. Type in "SIPdroid", and click on the SIPDroid icon below.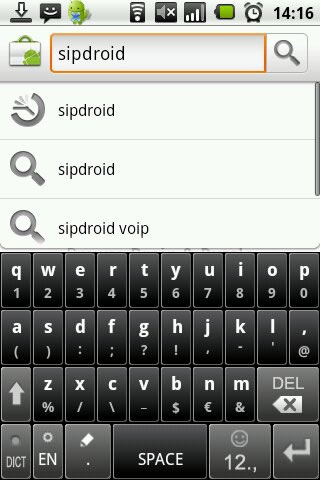 3. Click again on the SIPDroid application that shows up.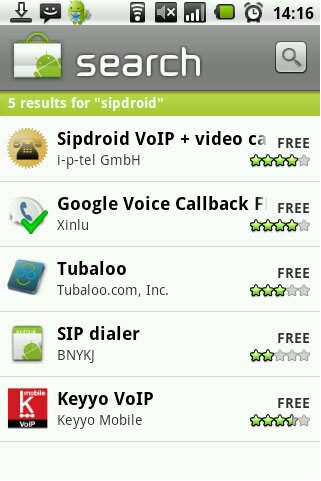 4. Tap on Install button.
5. A notice will appear, just click OK. SIPDroid will be downloaded and installed.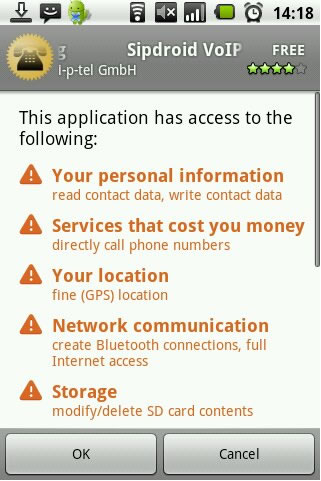 6. Go to your application menu and find SIPDroid and tap it.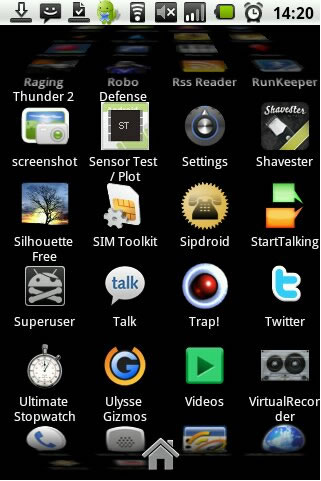 7. Tap on the menu button on your phone so the settings icon will pop out. Click on Settings to configure your OneSuite credentials.
8. Click on SIP Account Line 1.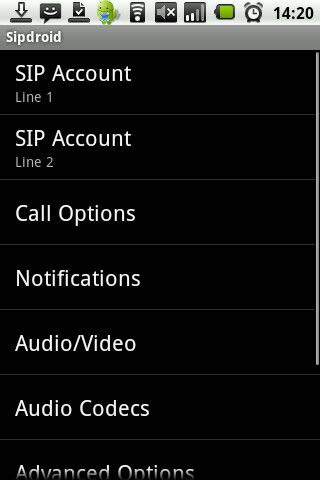 9. Here you can input your OneSuite SuiteAdvantage credentials. Authorization Username: onesuiteusername-voip.onesuite.com Password: your 8 or 10 digit softphone password (different from your log in password) Server or Proxy: voip.onesuite.com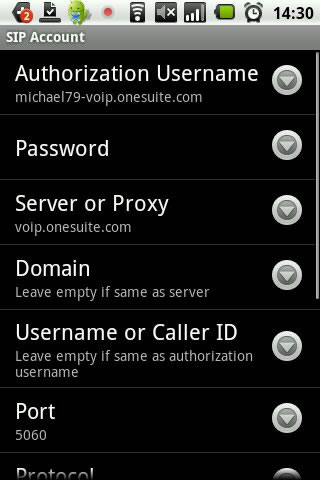 10. At the lower part of the SIP account settings page, you can choose which connections you will use for your VoIP calls. I only chose WLAN as I don't want to get charge for data services with my provider. Press the back button to go back to SIPDroid main page.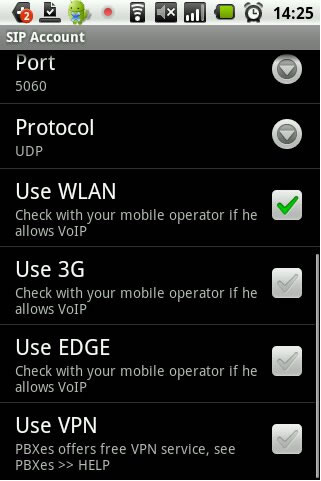 11. You may dial by typing phone numbers in the main screen then press the enter button.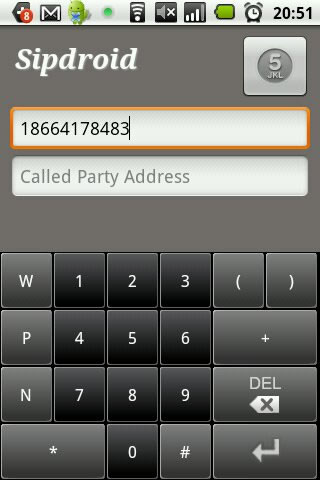 12. Or you can dial on your phone dialer keypad then press the phone button below.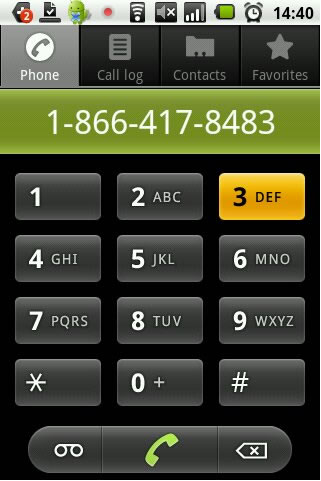 13. You will be asked if you want to call with SIPDroid or with your phone provider (this can be change in Settings -> Call Options -> Preferred Call Type)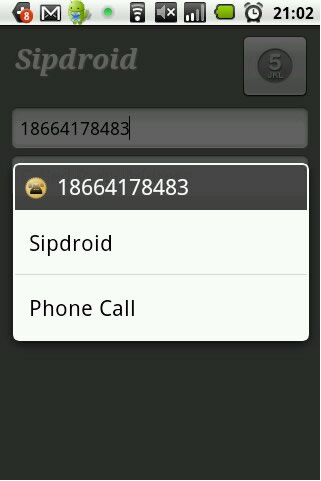 14. Made my test call to OneSuite customer service toll free number and the sound quality were similar when I'm using my computer to make the call. Take note that the quality of calls over WiFi is usually inferior over wired computers or ATA devices.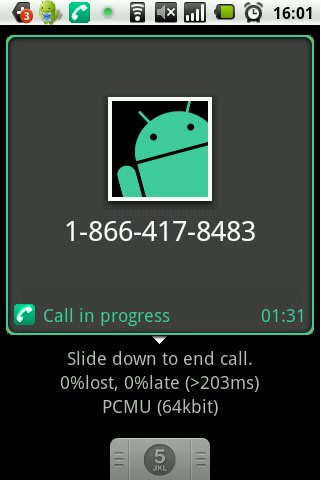 So there you go. The process seems long but it's really quite easy and very user friendly. No wonder SIPDroid is the most popular softphone for Android users.