Zoiper 2.0™ allows for free download on Windows™, Linux™ or Mac™. Installation and set-up is a breeze. Follow the instructions below for quick set-up: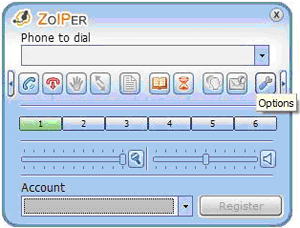 Click on options after running it for the first time.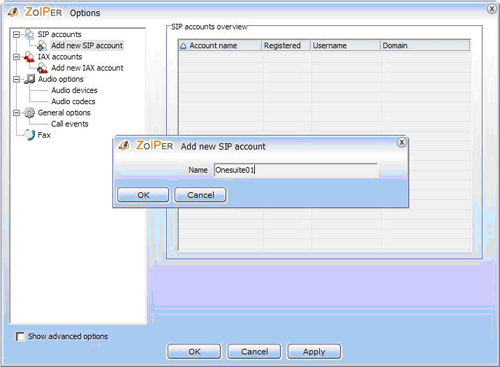 Click on "Add new SIP account" and name the account. Click "OK."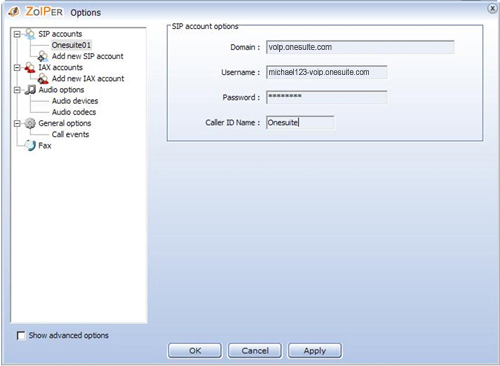 As usual, you just need to enter your OneSuite VoIP name, password and domain. Enter any preferred name for Caller ID name. Then click "OK." Now you're ready to make calls.
Domain: voip.onesuite.com
Username: Onesuite username-voip.onesuite.com
Password: Softphone password
Zoiper 2.0™ conferencing and voicemail features are only available on paid version. Voicemail feature is provider-dependent but OneSuite's SuiteAdvantage does offer free voicemail feature. You can still retrieve voicemails on Zoiper 2.0™ by entering *0 and call button.