We found our sweethearts and sent our Valentine's Day gift. And now you, too, can be our sweetheart, and win a $10 gift certificate!
Here's what to do:
Win: $10 gift certificate* to 1SweetStore.com
When: Talk between 2/1 00:01 AM – 2/29/2012 11:59 PM PST
How: Be the top talker for any of the following destinations: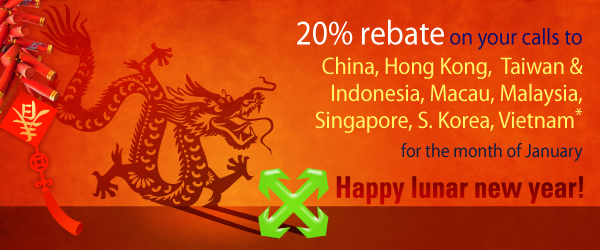 For the entire month of January, get 20% rebate on all usage to China, Hong Kong, Taiwan, Indonesia, Macau, Malaysia, Singapore, South Korea, and Vietnam.
Receive: 20% rebate
What: All OneSuite usage to participating destinations. Usage includes: all calls (long-distance, forwarding, and VoIP) and all faxes.