We recently received a comment on the blog requesting for help to configure OneSuite SuiteAdvantage with his Cisco IP phone. This tutorial here is geared to the new and unfamiliar user who has just acquired their Cisco IP phone and those who are thinking about getting one.
The Cisco SIP based IP phone has a vast array of configuration settings that are user (admin) configurable and fortunately most of the default settings will work right out of the box, with OneSuite SuiteAdventage. The point of this tutorial is to guide you through the essential setting changes required on one of the basic models, Cisco SPA303.
Here I am configuring the SPA303 from scratch, on Line-1 (Ext1), with SuiteAdvantage: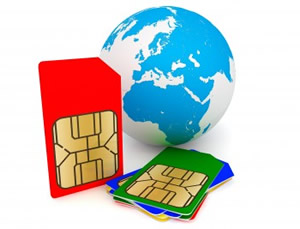 Everyone knows how expensive international roaming of North American wireless services can be, even when you're just receiving calls or listening to voice mail overseas. For example, if you're traveling to China, instead of getting charged around $2.00 per minute when you receive a roaming call, you will only pay $0.022 when your U.S. cell phone number is forwarded to a China local SIM using OneSuite Forwarding. That's a 90% saving on international roaming!