Call from smartphone with Wi-Fi/data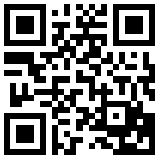 Device: iPhone/ iPad/Android phones or tablets
Set up difficulty: easy!
Scan the QR code to download a free OneSuite VoIP App and start making cheap international calls anywhere in the world! See how to set up your OneSuite App for iPhone/iPad or Android.
Call from computer
Device: laptop or computer
Set up difficulty: easy!
Download a free OneSuite Softphone for Windows PC or Mac, and start making international calls over the internet.
Call using analog phone + ATA
Device: landline phone set + ATA (analog telephone adaptor)
Set up difficulty: easy!
Just connect the ATA to your landline, then to a router; register your information and you are ready to make calls! See an example of how to auto configure OBi devices with OneSuite.
Call using a VoIP phone
Device: IP phone
Set up difficulty: a few extra steps
If you're ready to upgrade your phone set, consider an IP phone to make the most of your internet service. See how we configured an IP phone.