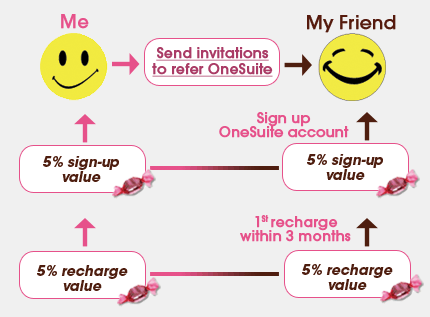 Log onto My Account and start sending out invitations today! Keep referring and the free bonus coming!

2

comments
Comment Link

Wednesday, 24 June 2009 20:36

posted by Stephen

I already forgot about this OneSuite referral program. Good thing you posted an article about it. Time to refer OneSuite to my friends and get those bonus $$$!

Comment Link

Tuesday, 23 June 2009 12:59

posted by Sarah

Pretty cool post. I just found your site and wanted to say
that I've really enjoyed browsing your posts. Any way
I'll be subscribing to your blog and I hope you write again soon!
Leave a comment
Make sure you enter the (*) required information where indicated.\nBasic HTML code is allowed.