One thing about online fax services is you save a lot of money. And it could also save you a lot of time if you maximize its features. With all the cool features attached with fax over IP services, and of course the advantage of Internet speed, you would be left with a lot of time to spare on other tasks needed done. Anyways, here's a quick rundown on how to send fax to multiple destination, aka Fax Broadcasting, with OneSuite Fax Plus. Instead of entering fax number one after another to multiple recipients, you can "group" your contacts to save time.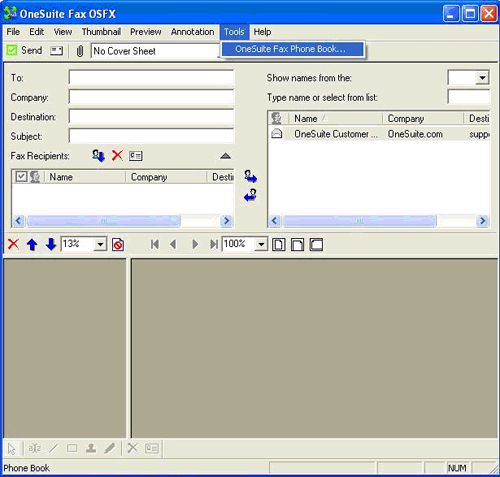 1. Run OneSuite Fax OSFX and click on Tools -> OneSuite Fax Phone Book.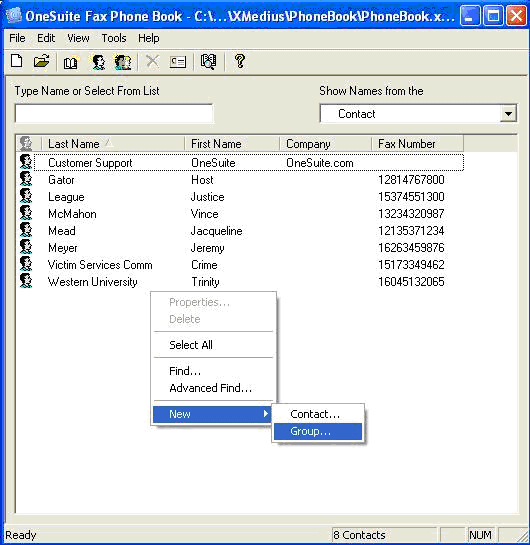 2. Right click on an open space and choose New -> Group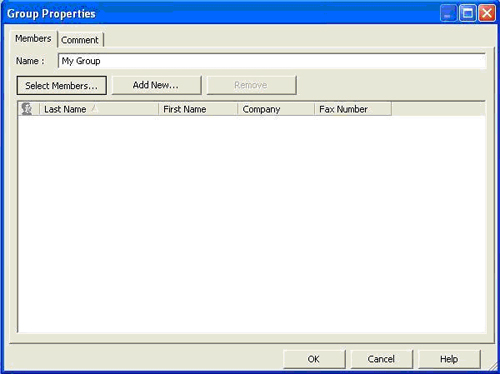 3. Name your Group then click on Select Members.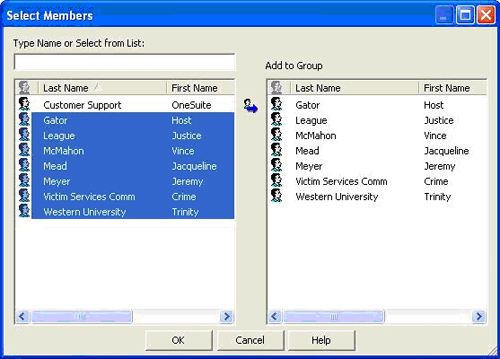 4. Highlight the names you wish to include in the group you just created, and click on the little arrow icon in the middle. Press OK.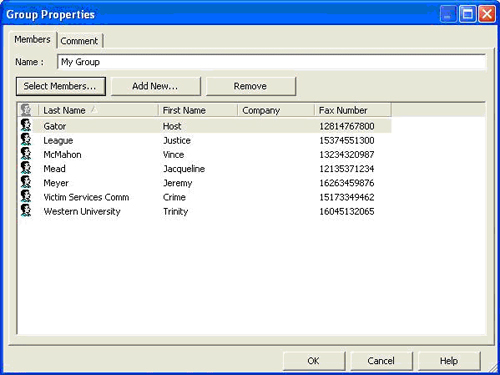 5. Group properties dialog box will come up again and press OK.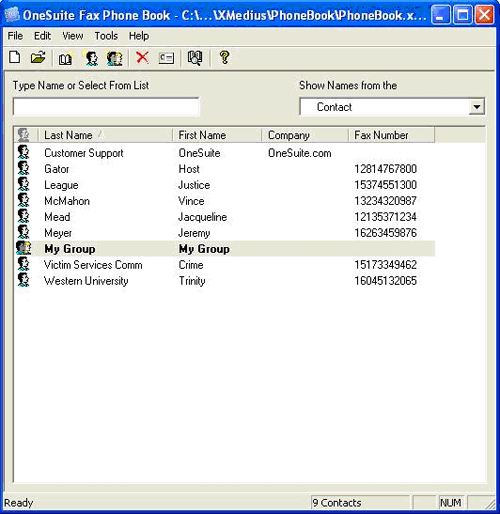 6. Now you should be able to see the group you created in your phone book.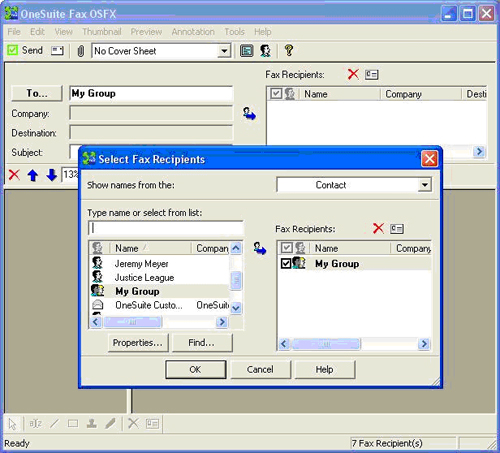 7. Go back to OneSuite Fax application, click To… button and choose the Group name (My Group) you just created. Click on the little arrow at the middle and then press OK.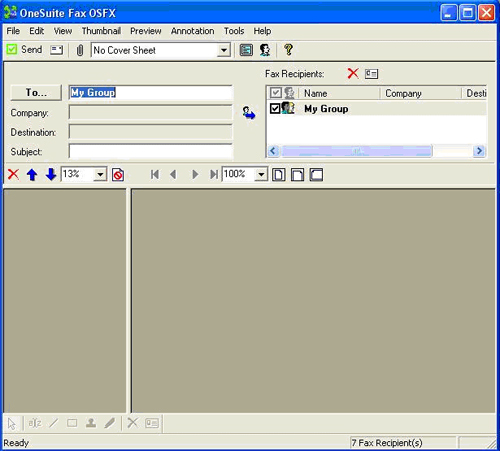 8. Now you're ready to broadcast your fax.