With hundreds of Online and Printable Coupons from top brands, OneSuite's Coupon Center is where you should look first for superior savings. Just another reason to enjoy being an OneSuite user! This new Coupon Center is also accessible via your online account with OneSuite.
An addition to all the Online Coupons, redeemable via direct click-through, these Printable Coupons can be used for groceries and personal items at many of the supermarkets, and grocers nationwide. For the greatest perks, select your coupon, print and snip and voila! Money (saved) in your pocket!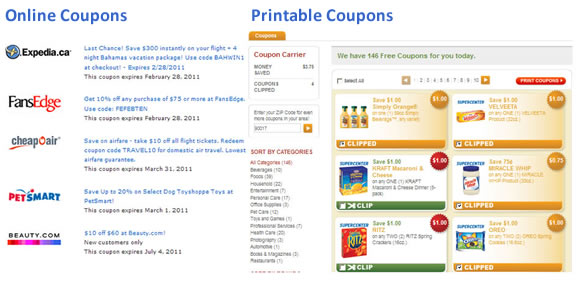 You are also going to receive coupons for your OneSuite account via OneSuite's newsletters: recharge bonuses, free product subscriptions and various limited-time offers. So make sure to sign up for our newsletters in your account settings, and keep a look out for great offers coming into your mailbox!
Your Friend at OneSuite